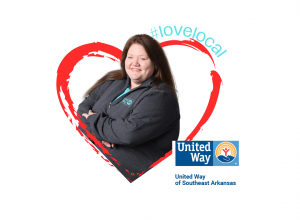 Services Coordinator
870-534-2153
Tonya Stephens is a seasoned professional who brings a wealth of experience and a deep sense of professionalism to her role at the United Way. With a proven track record of success in her career, she is the missing puzzle piece that the office has been waiting for.
Tonya is not only dedicated to her work but also to her loving family. She is happily married and the proud parent of wonderful children who inspire her every day.
In her spare time, you can often find Tonya indulging in her creative side through the art of macramé. Her love for crafting beautifully intricate designs with knots and cords is a testament to her attention to detail and her ability to bring a touch of artistry to everything she does.
With Tonya's experience, professionalism, and passion for both her family and her creative hobbies, she is a valuable addition to the United Way team, dedicated to making a positive impact in our community.